Indoor Netball is a fast and non-contact sport suitable for all ages, fitness levels and sizes. We can guarantee wind or rain won't affect your game and even supply the umpires and equipment. Indoor Netball is a great excuse to get away from the TV on a weeknight and play in a team with some friends or work colleagues.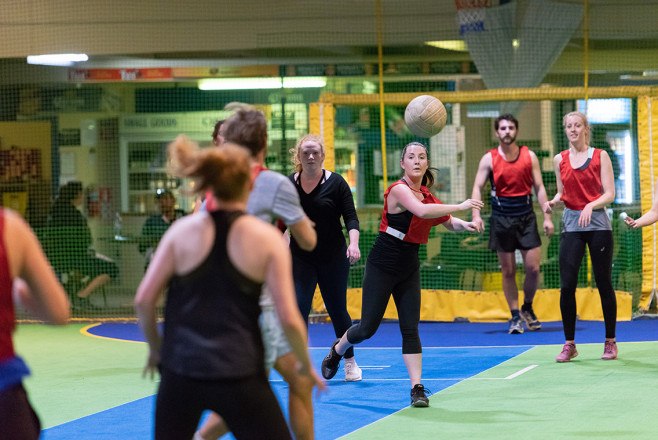 Simple to learn
The sport is easy to learn and is great fun when played mixed with men and woman. Our friendly staff will gladly help you understand the rules if you are new to the game, or would simply like to know a few more rules.
Grades to suit your ability
Indoor netball is a great way to get your 40 minutes of exercise each day and keep yourself in shape, or get yourself into shape. Our league structure lets you play at a level suited your ability, while also giving you the chance to improve your game and one day be crowned a champion.
We have social, intermediate and competitive leagues available on Monday, Tuesday and Thursday, running all year round.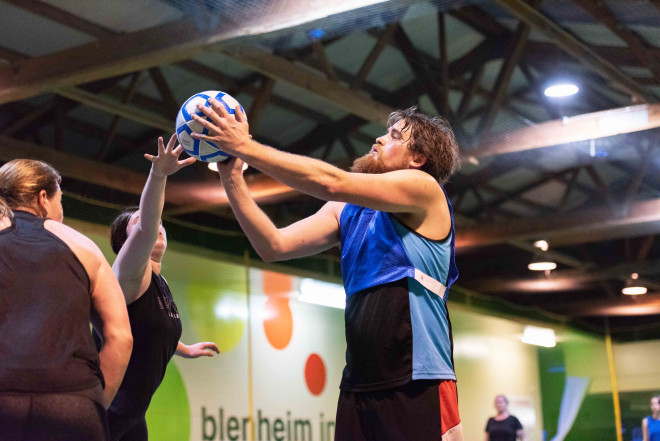 The rules are simple...
6 players per team.
4 x 9 Minute Quarters (with 2 minute drinks breaks)
3 Attackers & 3 defenders on each team
Maximum of 3 Men per team
Get 2 points for shooting from outside the goal circle
And the basic rules of outdoor netball apply (i.e no running or bouncing with the ball)
6 a side is played on Monday, Tuesday and Thursday nights.
If you have enough friends for a team, register online now for our next competition or let us help you find a team to join.