Come get your bowl on!
Nothing beats bowling with a group of friends, so bring them along to one of our seven premium bowling lanes, enjoy a beverage and a platter of snack food. Rain, hail or shine, the weather is always good at Blenheim Indoor Sports, so don't let that local nor'wester ruin your fun, book your lane today.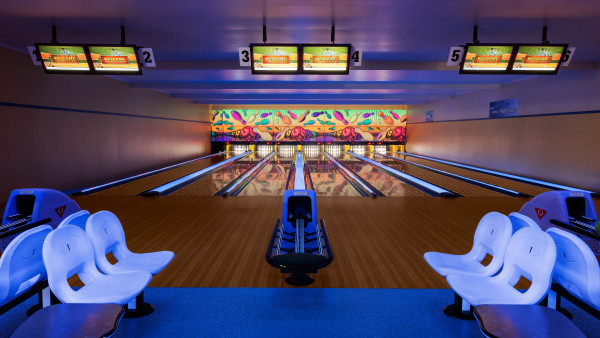 Open 7 days-a-week
Now you can never have the excuse of doing "nothing much" in your spare time. It doesn't matter if you are out to bowl a perfect score of 300 or would rather casually bowl with some friends who aren't afraid of the odd gutter ball, Blenheim Indoor Sports is the place for you.
With fully automated scoring, neon bowling, music pumping and the latest sports events happening on the big screens, you are sure to be entertained.
We supply the ball and shoes. Pay a visit to our fully stocked bar and you can choose from a great selection of cold drinks, beer or wine, along with a range of snacks and hot food to make your bowling experience a great time out. Then once you are finished you can stay for an extra drink and enjoy the action on our indoor sports courts and soak up the lively atmosphere.
Lane times are popular, book online today and guarantee yourself a great time bowling.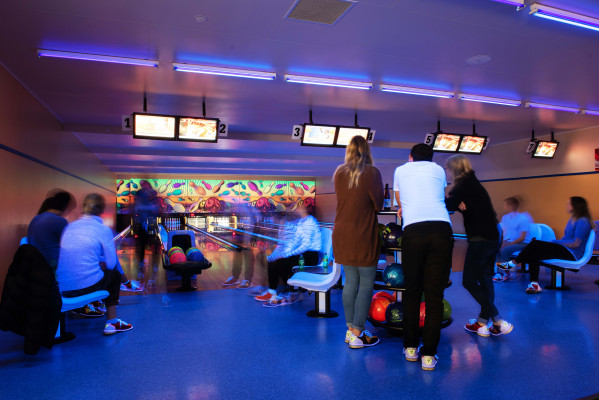 Bowling leagues
We have social, competitive and business house bowling leagues running throughout the year. Enter as a team or individual now and confirm a night of fun for you and your friends once a week.