Cricket without the hassle
Do you love to play cricket, but don't have all day to stand around outside for 6 hours playing the traditional game? How about giving indoor cricket a go? It is fast, fun, and exciting. You are guaranteed a bat, a bowl and you are sure to get plenty of balls hit your way in the field.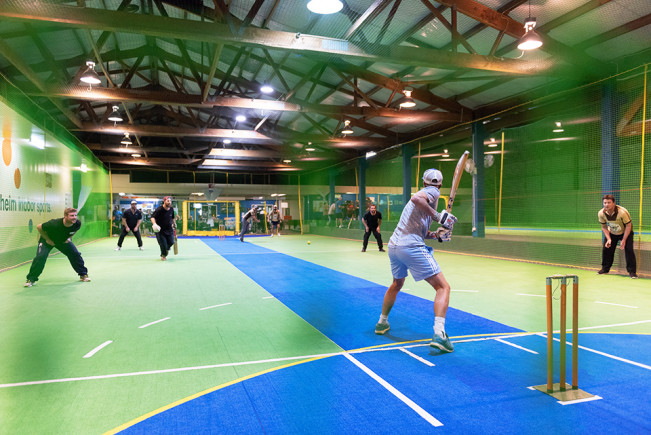 Leagues for all abilities and seasons
We have leagues for both the socially inclined, or those of you with a competitive bone in their body and like to drop the odd ball in short. There are development leagues for the kids, which will hone their skills for the outdoor version of the game, as well as youth leagues for the college students. Both Mens, Women and mixed teams are welcome to play.
Indoor cricket is traditionally a winter sport, but we also have a more social summer league for those that like to have a hit all year long.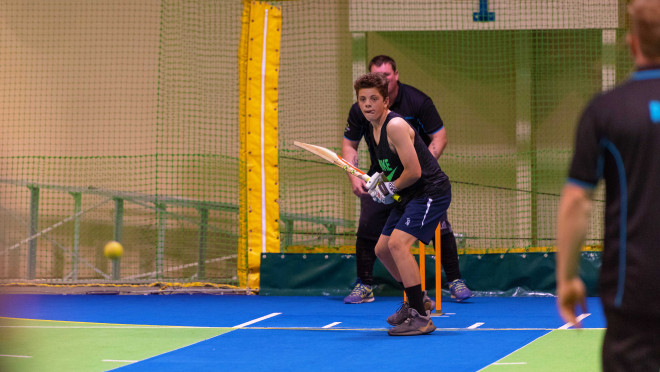 Fast, fun and unforgiving
For those new to the game, Indoor cricket is a super fast, actioned packed game of cricket which takes place inside a net. The ball is always alive and creates the chance for some spectacular all around cricket.
Score runs by hitting different zones on the net, but be careful of the fielders which are close to the bat. What seems like an easy single can become your biggest challenge yet. With diving catches, quick-slaps and back-flicks, fielding becomes an art form.
The rules are simple...
- 8 players per team.
- Each team bats & bowls for 16 overs.
- Each person bats for 4 overs and bowls 2 overs.
- Get points for hitting different areas of the net.
- Lose 5 runs each time you get out.
- And the basic rules of outdoor cricket apply.
- A game takes approx. 75 minutes.
Get together you and seven of your finest friends or work colleagues and enter you team today.