Parents, You deserve a break!
We have an action packed holiday programme to keep your kids active and you sane.
Don't let your kids sit idle during their next school holidays. Our programme is a mix of indoor sports, games and 10-pin bowling with some quiet periods in between. Let them meet kids from other schools in a safe and exciting environment.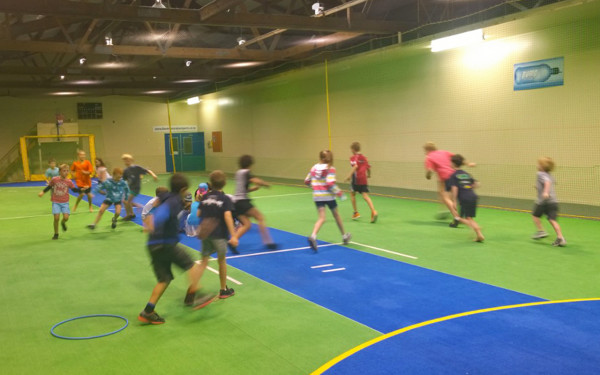 Give your kids a head start
New Zealand is a nation known for it athletic abilities and it all starts with letting kids play many sports from a young age. Kick 'n Catch is a great way to introduce your child to the exciting possibilities of sports and physical activity in a relaxed and friendly atmosphere.
Give you child the opportunity to learn to run, jump, skip, hop, kick and catch.